About Robin Miller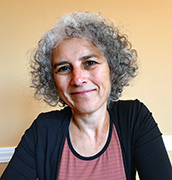 Robin has many years of professional experience advocating for the education rights of students with disabilities, in addition to personal experience as a special education parent. She has provided legal representation in a variety of special education cases, and has extensive experience coaching families who are struggling to ensure their school successfully supports and accommodates the education needs of their student. She also offers presentations on disability and education rights.
Robin's past professional experience includes education advocacy at Disability Rights Education and Defense Fund (DREDF), where she provided direct services and workshops for parents, and other education rights holders, including Spanish speakers, as well as technical assistance and trainings for social services support providers, law students, dependency attorneys and others to support their advocacy for the education needs of their clients who have disabilities. Robin also has substantial past experience with advocacy, research and writing on homelessness and poverty issues that impact at-risk youth and adults living on the edge, and has represented clients in consumer and other civil cases. In the community, Robin was an active school parent, and also served as parent representative on district-level special education committees. She is a community volunteer, currently supporting get out the vote and campaign activities. She also served on several nonprofit and city boards, most recently with Jewish Youth for Community Action.
Education-wise, Robin has a bachelor's degree from Cornell University and a law degree from University of California, Berkeley Law School. She has been a member of the California Bar since 1989.